We give you more time in your day to do what matters most …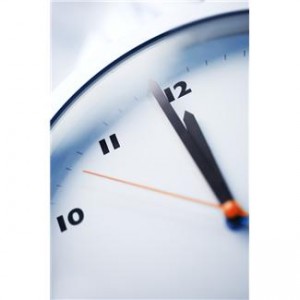 We offer every two weeks or every four weeks cleanings (no one-time cleanings).
We service Broomfield, Westminster, Erie, Lafayette and Louisville.
What you can expect from We Care Home Cleaning
Our average rates for bi-weekly service are approximately:
$115 to $130 for a 1-2 bedroom apartment or small ranch-style home.
$130 to $160 for the average ranch or two level-home with 2-3 bedrooms.
$160 to $200 and up for larger homes with 2-3+ bedrooms and two or three levels.
$200 and up for 4,000 sq ft or more.
ON EACH VISIT:
Kitchen
Countertops and items on counters

Sinks and faucets

Front and inside microwave

Front and top of stove and inside burners

Top of stove hood

Front of refrigerator

Front and inside sides of dishwasher

Kitchen window (if it's above the sink)
Bathroom
Countertops

Sinks and faucets

Inside/outside tub

Inside/outside shower

Toilet

Floors/baseboards

Towel racks and toilet paper holders
 Bedrooms
Make bed (changing sheets is an extra charge)

Dust surfaces
 Living Areas
Dust surfaces

Vacuum furniture (if required)

Vacuum around fireplace

Pictures and artwork wool dusted

Hanging lights and fans wool dusted
 Windows
Clean window sills/tracks

Patio doors both sides (unless it's below 30 degrees)
 Floors
Vacuum carpet

Wet mop bare floors (vinyl, hardwood, tile)
What you can expect from We Care Home Cleaning
ON ROTATION:
There are items in your home that only need periodic cleaning.  We create a custom list of those items.  Each time we come, we clean a few of these items.  You will know which items we cleaned based on the list we leave at your home noting the dates we cleaned them.
When everything on the list has been cleaned at least once, we start over.  This is our way of ensuring your entire house is cleaned top to bottom.
Typical items you will find on your rotation list:
Top of refrigerator

Lights above sinks in bathrooms

Cabinet and drawer faces

Baseboards

Vacuum lampshades

Pictures and artwork hand wiped

Vacuum blinds

Vacuum window treatments
EXTRA SERVICES
If you ever want anything cleaned that was not discussed as being part of your regular service or a rotation item (i.e. oven, inside refrigerator), just give me a call to request it and a separate fee will be assessed.